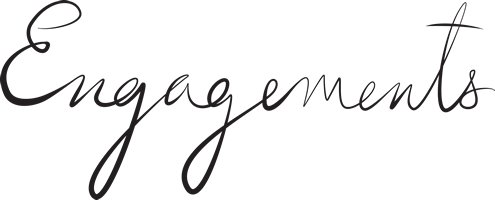 Although I don't require my couples to have an engagement session when hiring me to do their wedding photography, I do highly encourage it. Of course there's the documenting you in your everyday wear part, but it's also a great chance for us to get to know each other. I've said this in my "about me," but I love to get to know my clients on a personal level, and what's better than for us to get to spend an hour or two together before the big day?
All of my sessions are completely custom, plain and simple. I think it's important for you to be able to be comfortable with your session, and that includes your surroundings. Is it a store that you love? Like a coffee shop, record store, or restaurant? Or do you have a vision for your engagement session like a field, forest, river or even an urban landscape? Maybe it's even somewhere out of town that's special to you (I love to travel!)
THE PROCESS
Once your session is edited, you'll get an e-mail notification, with your link to a private gallery of your images.
Editing typically takes 2-3 weeks.
Upon receipt, you'll download your images directly from the gallery or purchase other products through me.
WV Engagement Photography by Lauren Love