I'm  Lauren and, yes, my last name really is Love. You may or may not be surprised at how often I get asked if that is really my last name. I primarily shoot weddings & portraits in West Virginia, but am willing to go anywhere your love might take me. 
I'm a creator, a keeper of memories, an interpreter of light - an artist. I don't see what I do as just taking pictures; I document your life with a careful, aesthetic vision. The details of life are beautiful, and it makes my heart happy to be able to tell stories through still imagery. I think life is full of beauty and magic that emerges effortlessly, often when we least expect it. My job is to capture that magic in the most authentic way; unobtrusively, joyfully, honestly. Everyone is unique in their style, personality, and story. I strive to produce images that reflect that individuality. 
Know that your time with me is not a check list. (Though I DO love a good list. Can't help it - I'm a Capricorn.) Instead, documenting the details of life is part of my calling, so when it's your special day I get excited as if it were my own. Whether you're interested in portraits or wedding photography, keep in mind that each of life's moments are unique & ornate; something that can't be contrived from a Pinterest board, but only documented in the most delicate of ways. 
My goal is to provide my clients with a custom wedding or lifestyle experience while creating beautiful art and heirlooms for your family. Apart from telling your story through stunning imagery, my job is to keep your experience simple, honest, and easy. You can trust that I'm here to offer guidance throughout the planning process, your wedding day, and beyond. I'm here to be your partner. I want to show your story the way it feels to you.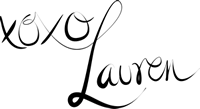 THINGS I LOVE
My faith | My husband | Our fur-babies | Video Games (RPG or PVP, anyone?) | Ginger Ale | Fresh Flowers | Jewel Tones | Hispanic Food | Podcasts | Documentaries (most any kind) | True Crime | History | Modern Art | A good Netflix binge (I mean who doesn't want to watch Mind Hunter all in one sitting?) | Being a Capricorn | Big cities, and also rural hideaways | Structure, but also spontaneity | Wandering the world, but always being happy for those country roads to take me home | and my favorite... cheese.