I'm a creator, a keeper of memories, an interpreter of light, an artist. I don't see my art as just taking pictures, but documenting your life with a careful, aesthetic vision. I love the details of life and being able to tell a story through still imagery. I think life is full of beauty and magic that emerges effortlessly, and feel my job is to capture that magic in the most authentic way; unobtrusively, joyfully, honestly. Everyone is unique in their style, personality, and story. I strive to produce images that reflect that individuality.
My ultimate goal is to provide you with a custom wedding or lifestyle session while creating beautiful art and heirlooms for your family. I love love, and all the details of life, so when it's your special day or session, I get excited as if it were my own. Know that your session is not a checklist. Each of life's moments are unique and ornate, something that can't be contrived, but only documented in the most delicate of ways. I'm here to be your partner. I want to get to know you.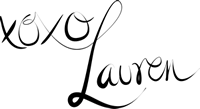 THINGS I LOVE
Animals | Film Photography | My boyfriend (of 7 years!!!) and assistant, Tyler | Peach Cobbler | Friendship | My Lord & Savior | Modern Art | History | Video Games | Good literature, and even better music | Ginger Ale | Pop Cicles | Big cities, and also rural hideaways | A random roadtrip | A glass of wine | Traveling | Ayn Rand | Mint Green + Gold | Fresh flowers | Smell goods | and my favorite... cheese.