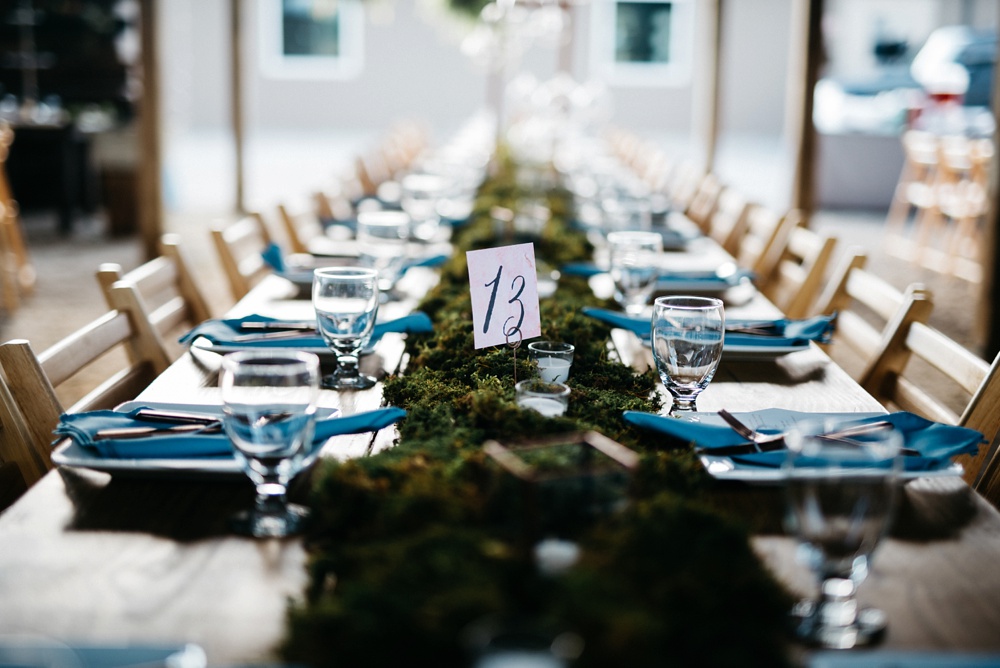 As someone who has shot over a hundred weddings, I realize there are many things that go into planning your wedding day. I also realize that you might not think of everything from your vendor's perspective. Therefore I love to provide resources for couples getting married. Following the tips below will help your wedding photographer produce the best images possible, which in turn gets you the most out of your wedding photography experience. & who doesn't want that?!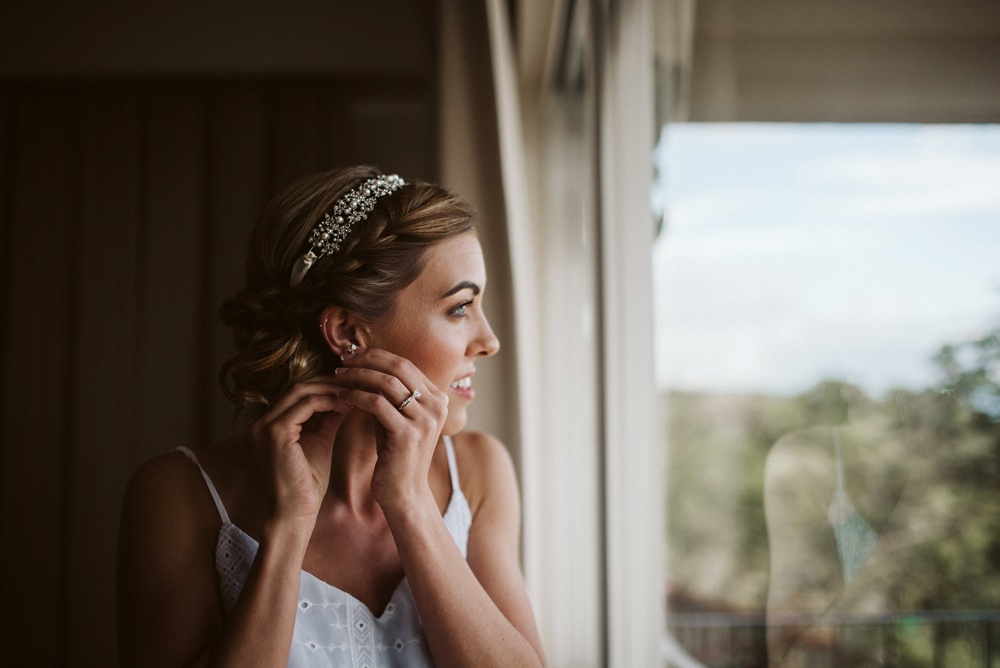 Let's start with the beginning of the day.
The location you get ready at on your wedding day matters. When possible, choose a space that has ample natural light & somewhere that has enough room for your bridal party. Natural light will look the most flattering, especially if you have your makeup or hair artist position the chair facing a window. That way the light falls on your face throughout the moments of your getting ready process. If your venue doesn't have a decent space for getting ready photos, consider going to a salon or renting a hotel room. I've had clients do both as seen in these images.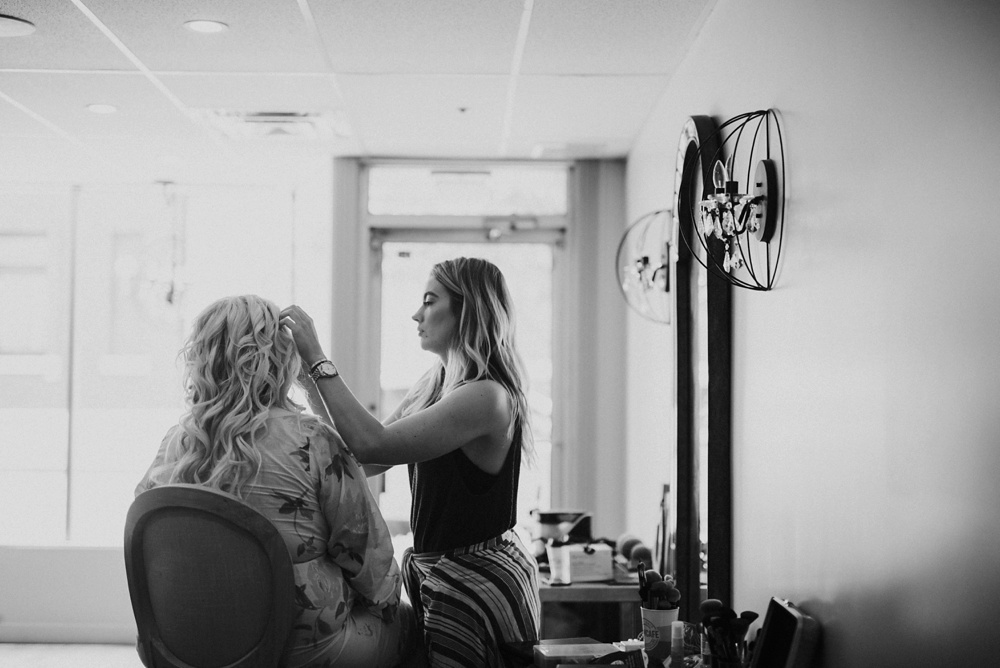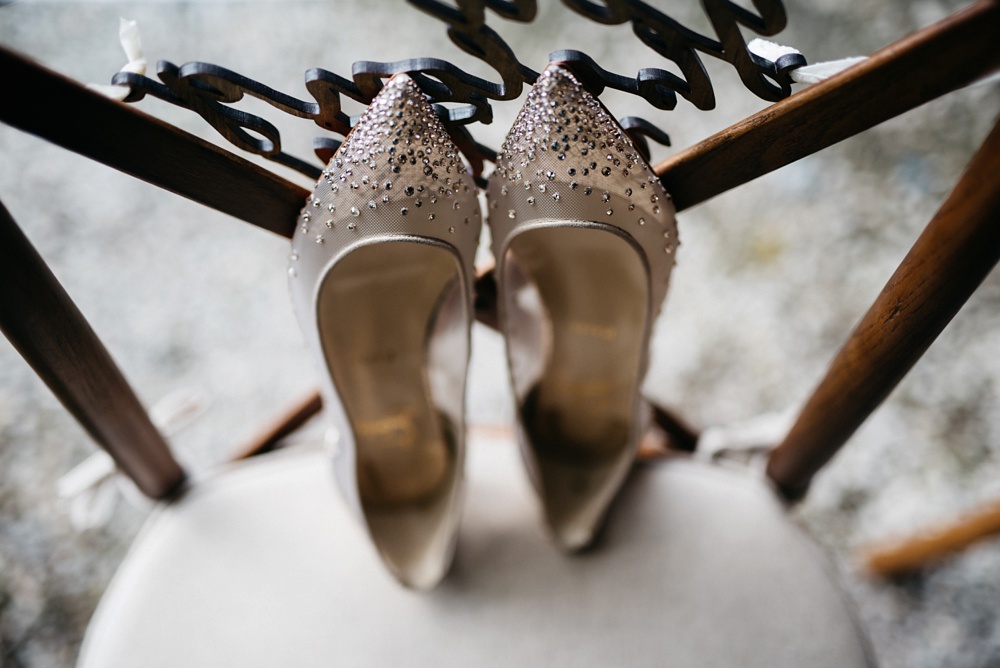 At the beginning of the day I generally start off taking detail photos (of things like your jewelry, shoes, dress, etc.) as well as bridal prep photos. It helps to plan ahead to have a box containing all of your details. This means anything small and important to you like your shoes, rings, additional jewelry, invitation suite, and anything else you can dream up. Having these items ready ahead of time allows your photographer to get straight to work (& it's one less thing for you to think about!)
Organize your bridal suite and keep in mind the number of people who will be in the room. If it's a smaller area, ask people to keep their bags in a separate space, or at least in one corner of the room. I've been in more than one situation where the background of prep photos looks a bit messy. You'll want your wedding photos to appear as clean as possible.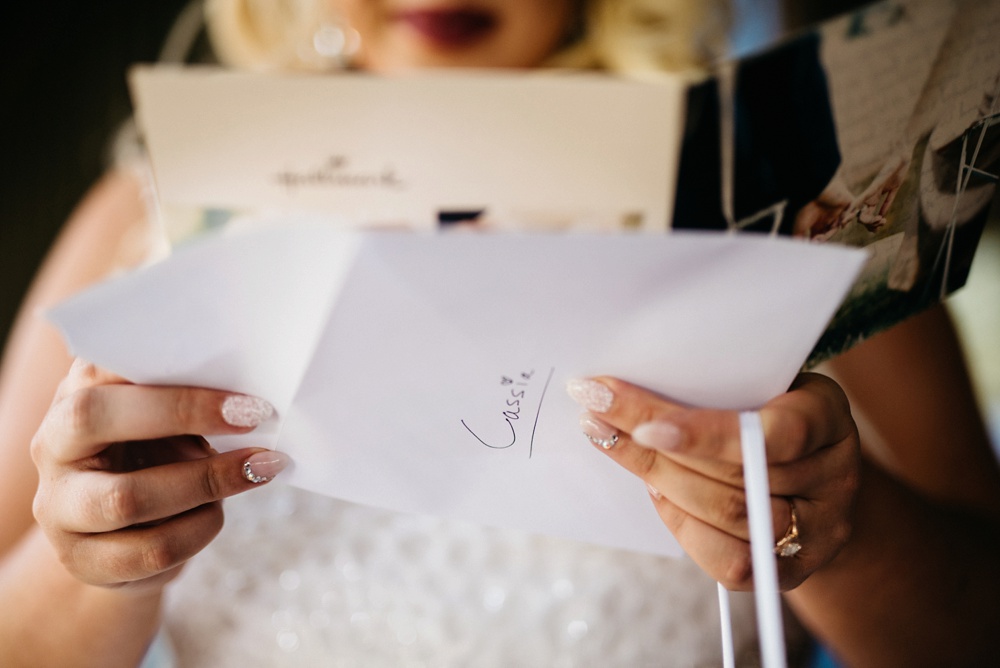 My last tip for the beginning of the day is this: make sure your bridal party knows the photo timeline and/or wedding day schedule. The beginning of the day is the most common area for people to run late in. It's totally your wedding day, but hiring your photographer for enough hours & making sure you plan for padding room in the schedule will help prevent stress the day of the event. It's typically a good idea to have a trial of your hair and makeup done prior to your wedding day just so you know you'll be 100% satisfied. Regardless, provide at least half an hour buffer room in your schedule for things to go wrong!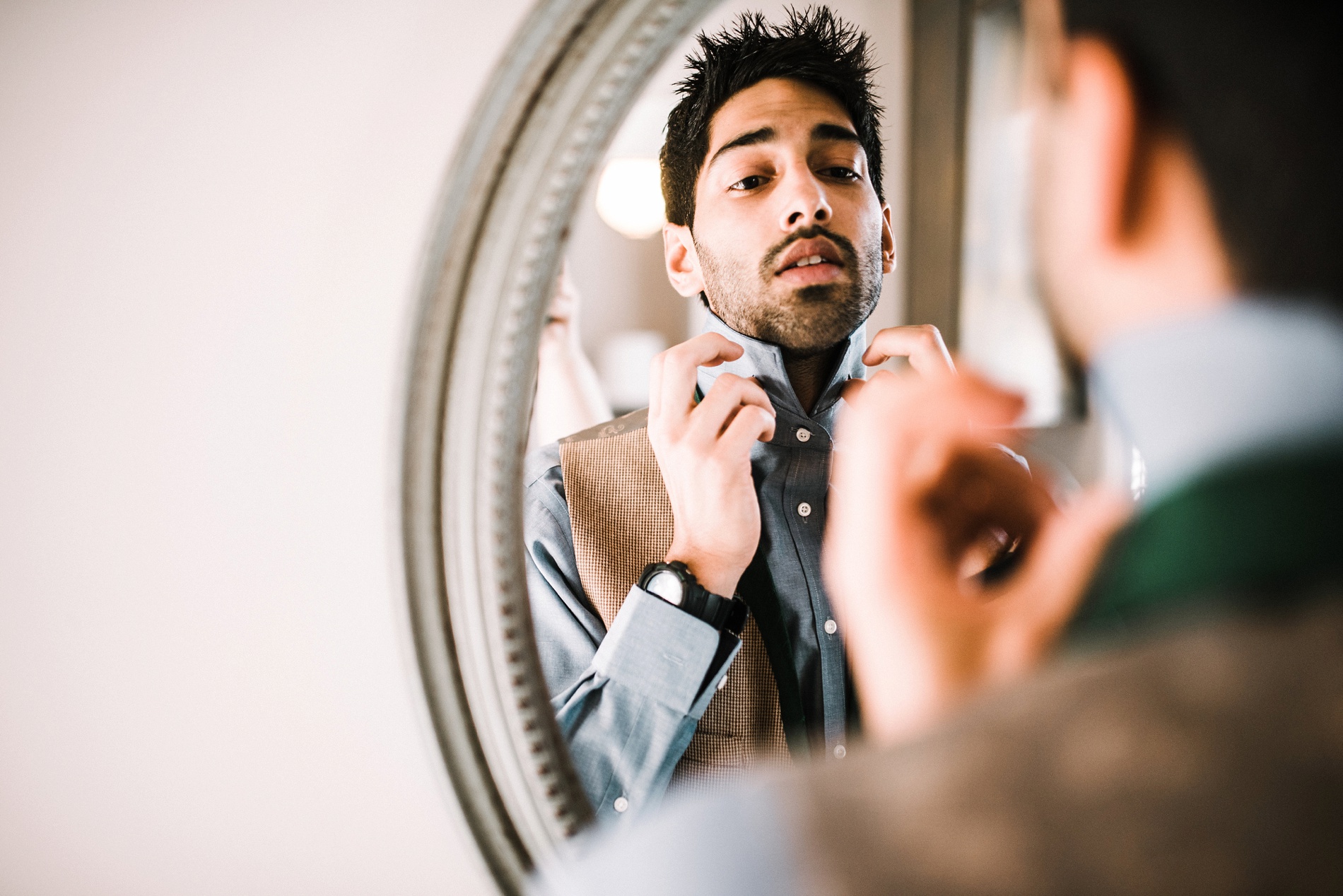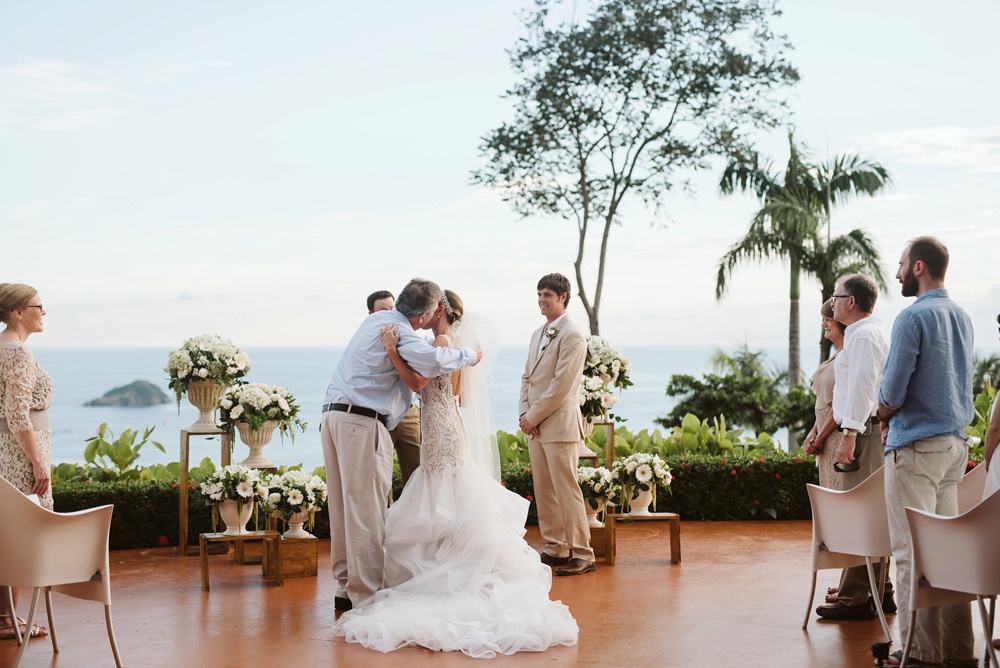 Ceremony & Portrait time.
My only advice for this is to plan your ceremony and portrait time according to the best light, if possible. In most cases I'd suggest to have your ceremony take place around an hour and a half prior to sunset, give or take half an hour. That way you get to take your portraits during sunset, which is the best light of the day. The ceremony time largely depends on the type of ceremony you plan to have as well as logistics pertaining to the reception venue and portrait areas. If your ceremony will only last about 20 minutes, I'd plan to have your ceremony start 1 hour before sunset.
If you need to have your ceremony earlier in the day for whatever reason, that's no problem at all. (At least if your photographer is well-versed in various lighting conditions.) I'd plan to have a first look in this case. I'd also plan to slip out of your reception at the time sunset is supposed to take place, that way you have some variety in your portraits without being gone from your guests for too long.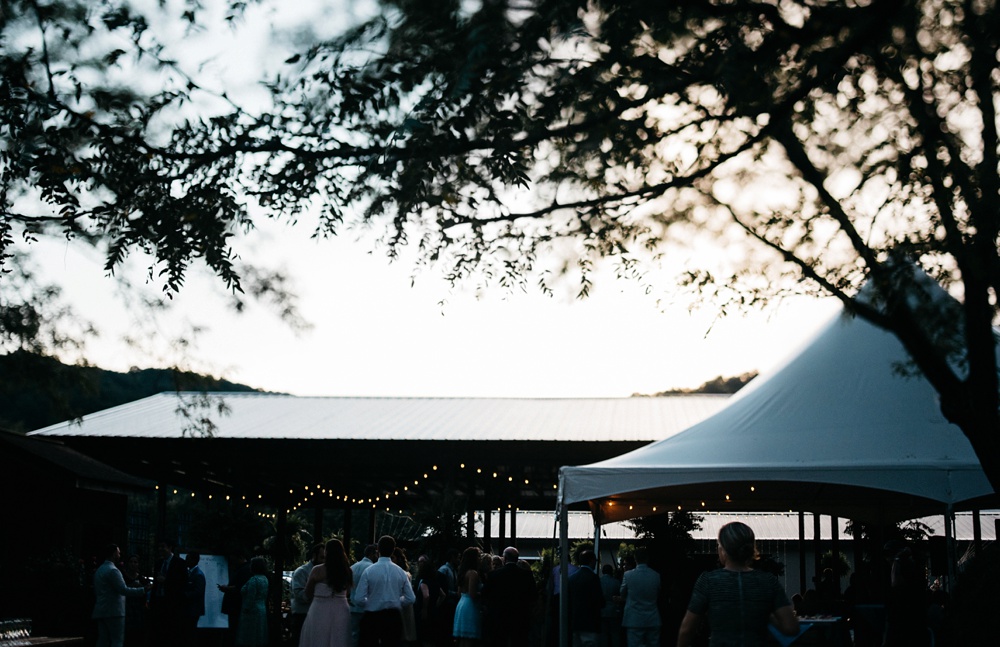 Reception.
Two tips for the reception come to mind. The first is to find a great DJ, if you care about that sort of thing, anyway. & if you have a great DJ, they'll communicate with your photographer to make your reception run perfectly. (This helps your photographer or videographer more than you realize!)
Lastly, make sure your vendors get fed! I always tell my couples it's best for me to eat while they eat that way I'm sitting down while they're sitting down. (Plus, no one wants photos of themselves eating!) Making sure your photographer gets a hot meal instead of a "vendor meal" that some venues provide will help fuel them to finish the day strong. "Vendor meals" usually consist of a sandwich and bag of chips, so it's always better for your photographer to have some sustenance.
If you made it this far THANK YOU for checking out this resource article. You can also click to find out How to Choose Your Wedding Photographer or for info on Engagement Style Tips.

Comments
comments