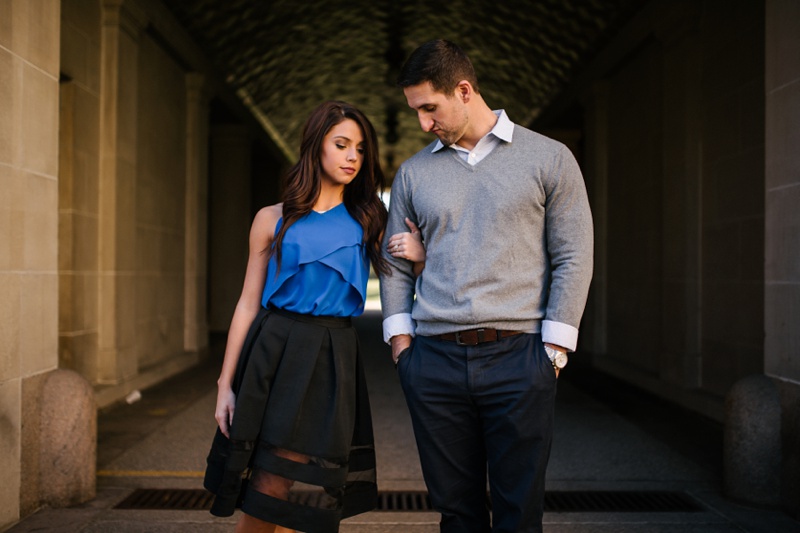 A Chic Charleston Engagement Session
by WV Wedding Photographer, Lauren Love

Meagan and Todd's engagement session was full of unexpected light and was surprisingly warm for a mid-January afternoon. When I realized Meagan was bringing her yorkie Mia along I thought that was great because when you incorporate something (anything – a place/activity/or thing) that you both love into your session it makes everything so much more meaningful and thoughtful to look back on. Mia was the perfect accessory. Also, check out Meagan's skirt – how cute is that?!
We started out walking around downtown Charleston, exploring the bustling streets, alleyways, as well as the South-side Bridge. After that we ended our time at the WV Capital Complex for a bit of a different scenery.
Meagan and Todd's wedding will be my first of 2015 on the 21st of February. I basically can't wait. & yes, I'm pretty sure Mia will be making an appearance there, too. Without further adieu enjoy a few of my favorites from this chic Charleston engagement.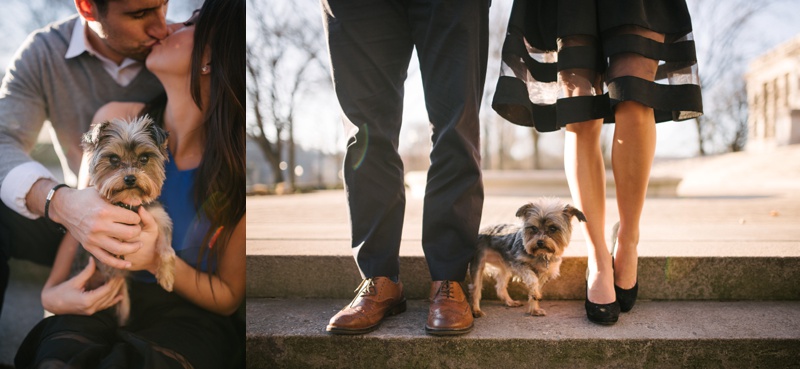 Interested in hiring me for your own wedding or engagement photography? I'd love to get to know you! Shoot me an e-mail at laurenlovephotography@gmail.com and let's get to talking!
Comments
comments